Essential Critical Workers Who Have Been Exposed to COVID-19
4/21/2020 (Permalink)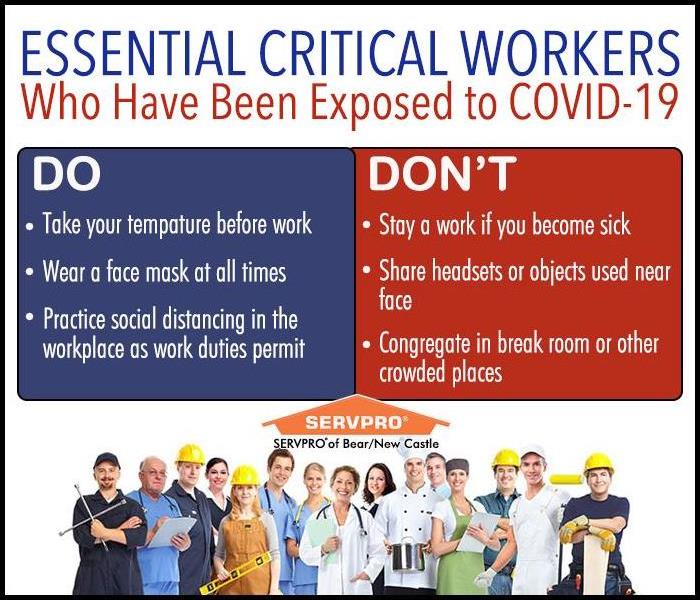 SERVPRO of Bear/New Castle can quickly and effectively to minimize business interruption to your company.
Critical Infrastructure workers who have had an exposure but remain asymptomatic should adhere to the following practices prior to and during their work shift:
DO
DO - Take your temperature before work.
DO - Wear a face mask at all times.
DO - Practice social distancing in the workplace as work duties permit.
DON'T
DON'T - Stay at work if you become sick.
DON'T - Share headsets or objects used near face.
DON'T - Congregate In break room or other crowded places.
SERVPRO of Bear/New Castle Is Here to Help!
SERVPRO of Bear/New Castle professionals are trained to perform a proactive cleanup that involves facility or structure cleaning and disinfection. Cleanup procedures generally include cleaning of porous and non-porous surfaces, disinfecting of non-porous surfaces, cleaning and disinfecting of equipment, tools, and/or supplies used for cleanup process, and disposal of waste.
Call SERVPRO of Bear/New Castle – (302) 392-6000